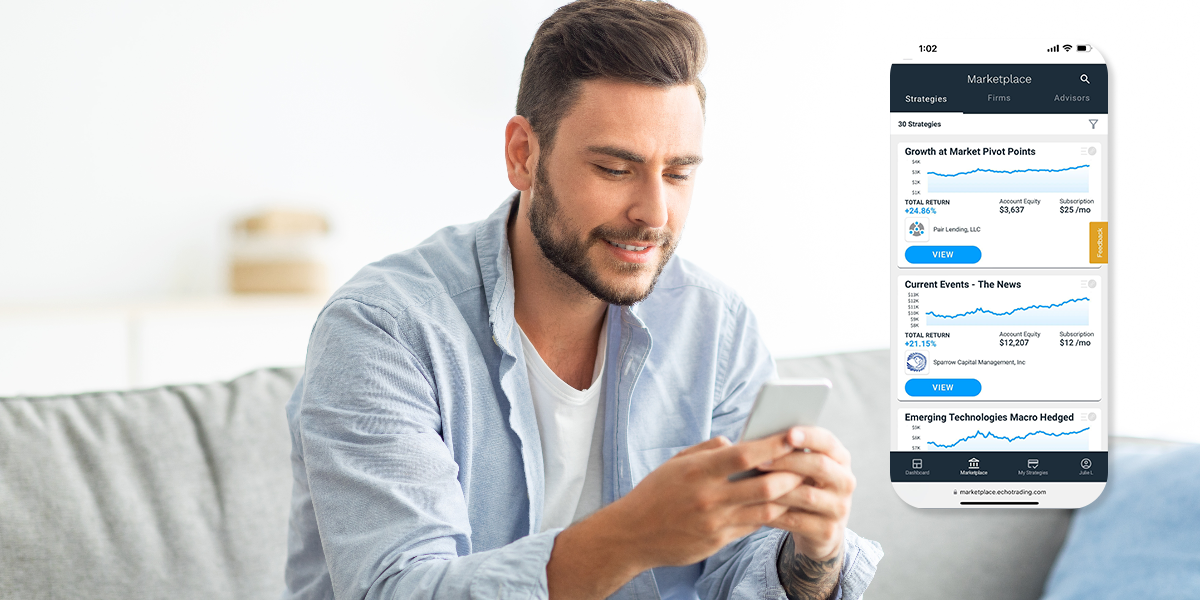 Choosing the right online trading platform is essential for successful investing and trading. There are plenty of options at your fingertips, such as online stock trading platforms and trading brokerages. However, finding the perfect fit can be daunting. Together, we'll explore what makes a top investment platform, compare online brokers, and the best brokerage accounts for investing.
Exploring the Best Online Trading Brokers:
Compare online brokers to find the one with the features you need. Look for good brokerage accounts offering low fees, a wide range of investment options, and helpful customer service. Consider the user-friendliness of their website and mobile platform for convenient trading.
Best Investment Platforms in the USA:
To know what platforms are the best, we have to consider the anatomy of the platforms. When looking for the right investment platforms, consider if they're reliable and perform well. You can also look for web trading platforms with real-time data and analytical tools to help decide which trades are best for you. Try and find individual brokerage accounts that offer a diverse range of assets and investment opportunities.
Stock Websites to Use for Market Insights:
Use stock websites to access up-to-date market data and financial news. Find stock websites with research tools, analyst ratings, and expert insights for smart investing. Learn about different stocks' historical performance and potential future growth. Check out Echo Trade's free daily commentary directly from actual wealth managers – in addition to trade insights each time a wealth manager makes a trade. 
Online Stock Trading Platforms for Beginners:
If you're new to trading, consider using beginner-friendly stock trading platforms. Look for platforms offering educational resources and online trading courses for investment help. Opt for platforms that simplify the process of setting up a stock market trading account. One partner that we work with is Tradier – it's quick and easy to set up directly through the Echo Trade platform. Once you set up and fund a trading account on Tradier, you are able to activate the full capabilities of our platform and copy portfolios in an instant. 
Best Trading Account for Beginners:
Look for trading accounts that are best suited to your needs and risk tolerance. Choose an account with low fees and easy-to-understand features. Consider brokerage accounts that guide and support new traders.
The Best Individual Brokerage Account for Diversification:
Diversification is a key investment strategy for managing risk in your portfolio. Find the best brokerage account that allows you to invest in multiple industries and regions. Consider ETFs as a way of achieving diversification without picking individual stocks or bonds.
Top Trading Platforms for Seasoned Traders:
Seasoned traders are more likely to use complex tools and features to execute their strategies. Look for investment platforms that cater to those needs with advanced charting and technical analysis tools. Consider platforms offering margin trading and other advanced trading features. If you are looking for portfolios created by wealth managers that you can copy, go straight to our marketplace and explore the available strategies. 
Conclusion
Finding the right online trading platform is vital for successful investing and trading. No matter your experience level, it's crucial to choose an account that matches your goals and risk tolerance. Explore investment platforms in the USA, compare online stock brokers, and use stock websites for market insights to make informed decisions. Consider your needs, experience, and resources when selecting the best platform for your investment journey.
Frequently Asked Questions:
What is the best trading platform for beginners?
The best trading platform for beginners is user-friendly, offers educational resources, and has low fees. It helps new traders set up accounts and provides guidance for confident investing.
How much do I need to start trading?
The amount needed to start trading can vary based on the platform and strategy you choose. Some platforms have no minimum deposit, while others may require a few hundred dollars. Start with an amount you can afford to invest without financial strain, and gradually increase as you gain experience.